Representing a group of Spanish entrepreneurs, Paco Toro and Miguel Muñoz travelled to the Democratic Republic of Congo to evaluate the feasibility of a joint project for the production and marketing of coffee.
by Isaías Hernando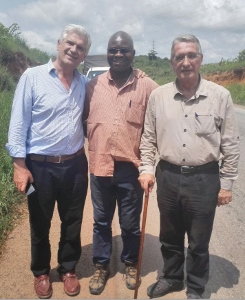 18 January 2016. Fourteen hours and only 500 km separate Lukula from Congo's capital, Kinshasa. It was a long but interesting journey which begun under the sign of insecurity: the suitcases with medicines and change of clothes were lost during transit at Douala airport and arrived only five days later.
Along the way beautiful, exuberant vegetation can be seen, but not even a tractor, not to mention well-equipped agricultural establishments. There are also some coffee plantations, but semi-abandoned due to the fluctuation in the price of raw materials in international markets. Despite their characteristic joy, their hospitality and the enormous wealth of their culture farmers of this area of ​​the Congo and their families live as they can, constantly facing great hardships and need.
The first contact with the organisation of these farmers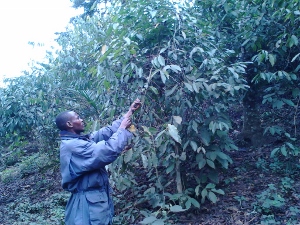 dates back to Nairobi, to the International EoC Congress in May 2015, during a conversation between the Spanish entrepreneur participants and Corneille Kibimbwa and the other leaders of the EoC in the Democratic Republic of Congo.
Immediately the idea was born to create an EoC company in Spain that would be able to import the coffee produced by these farmers, using profits to improve their living conditions.
Now, in close touch with the situation,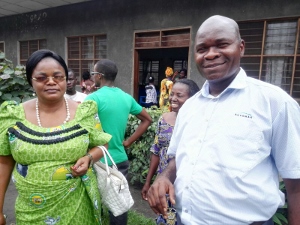 it is easier to understand the challenge of this project and its importance, too, for the dignity and lives of these people, their families and villages. In fact this has become a real integral project of human development. To achieve it the active involvement of some local EoC people is needed, which could be manifested in, among other things, the creation of a twin company in Congo with the same purpose to coordinate activities in their original venue.
Thanks to the diffusion efforts and its particular harmony with African

culture, the EoC in Congo has experienced a real explosion in recent years. On 23 January, Paco Toro and Miguel Muñoz had the opportunity to meet these entrepreneurs and note their dynamism and warm welcome, but also to talk about some concrete projects: "We are in family, among brothers who share the same EoC spirit".
Numerous contacts with the local and national authorities have been made, which open more prospects, and are the completing instance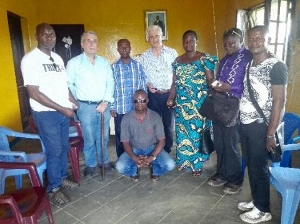 of a journey that has been a special experience of deep fraternity. Now we need to make some concrete steps, such as writing a small business plan and establishing the Spanish EoC company, which already has a group of promoters.
The close relationship and mutual cooperation that has existed between the Spanish and Congolese EoC is a good result of this trip already in itself. But it is also a herald of the realization of new projects together.